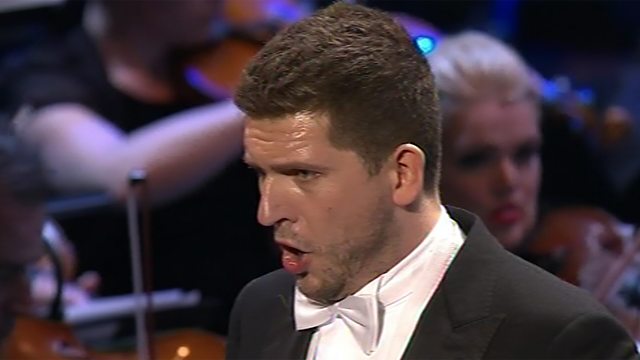 Marko Mimica, Croatia, concert one
Bass-baritone Marko Mimica from Croatia sings Sì, vi sarà vendetta … Que' numi furenti (Semiramide) by Rossini from BBC Cardiff Singer of the World, concert one.
About the music: Prince Assur has helped Queen Semiramide to kill her husband, expecting to marry her and ascend the throne. But she is waiting for another – Arsace – whom only the High Priest knows to be Semiramide's own son. After the king's ghost announces that Arsace will be his successor, Assur loses his mind and seeks revenge – he will kill Arsace.