Xhosa Ritual Killed My Son
Andisiwe Msindwana tells how her only son died after taking part in a traditional Xhosa coming-of-age ceremony in South Africa. The ritual is carried out when boys turn 18 and involves circumcision with unsterilised instruments carried out by unqualified people.
Marcus Samuelsson was born in Ethiopia, raised in Sweden and lives in the USA. He is one of America's top chefs and has cooked meals for the Obama family at the White House. He shares his story of travelling through countries, cultures, scents and spices.
Tope Folarin is the winner of the 2013 Caine Prize for African Fiction. He may have grown up in the US, but the house rules were all Nigerian...
Trinidadian Quincy Charles, whose love of Bollywood has led him to become a master in Indian classical dance.
And in Witness: A story of one student whose life underwent a dramatic change during anti-government protests in Iran in 1999. Twenty-one year old Ahmad Batebi became an unwitting symbol of the movement.
(Image: Xhosa boys who have undergone the traditional circumcision ceremony as part of their initiation into manhood. Credit: Carl de Souza/AFP/Getty Images)
Last on
Wed 10 Jul 2013
02:06

GMT
Quincy Charles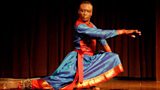 Trinidadian Quincy Charles has moved to Delhi where he has become a master of Kathak, Indian classical dance.