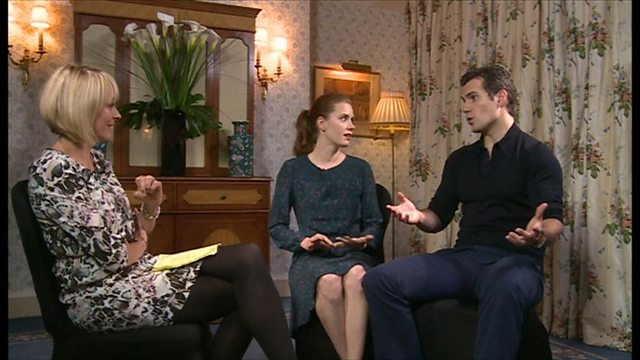 Meet the Superman who doesn't wear his pants on the outside
First Christian Bale played Batman and then Andrew Garfield was cast as Spiderman.
Now, the actor Henry Cavill is the latest British star to brush up his American accent and play a super Hollywood hero.
Henry stars as the new Superman in the film 'Man of Steel'.
It's a role that was made famous on the big screen by the late Christopher Reeve, thirty five years ago.
Breakfast's Louise Minchin caught up with Henry and his co-star Amy Adams, who plays Lois Lane.