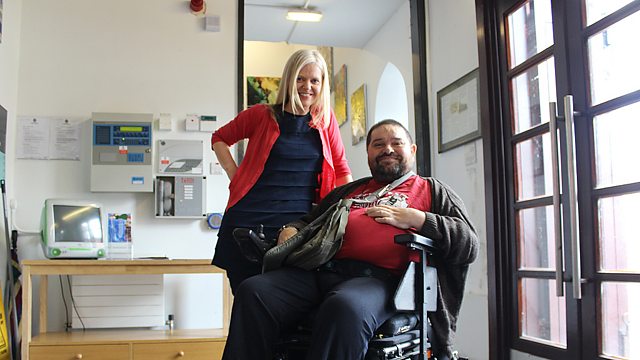 The Wheelchair Monologues
Tá an dráma seo bunaithe ar na dialanna a scríobh Gearóid Ó Cairealláin i ndiaidh gur bhuail stróc tromchúiseach é sa bhliain 2006. Tugann an dráma seo léargas ar shaol an duine i gcathaoir rothaí agus gach a mbaineann leis…crá croí, díomá agus in amanna greann.
Gearóid Ó Cairealláin speaks about a drama he wrote after he suffered a stroke in 2006. The drama gives an insight into life in a wheelchair...heartache, disappointment and occasionally humour.