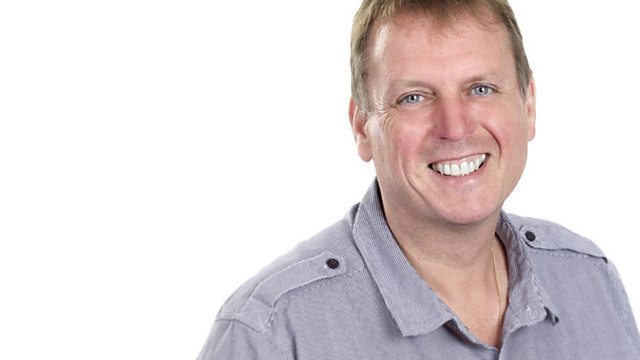 Live music from Hamer & Isaacs Gypsy Swing Band, Chris Woods and Aaron Douglas
Live and local music, special guests and lots of fun for a Saturday morning.
Today's guests include a young Taekwondo champ and an 'agent for positivity'.
We'll meet three young musicians who are taking on the pop charts with a catchy new song penned by Mike Stock (of Stock, Aitken and Waterman) and a video filmed in Devon.
Plus there's plenty of live music mixed in with chart hits from the past five decades, the music theme (this week it's holiday destinations), and - after midday - Moxham's Movies too.
Last on
Club 2Gethr - Livin' The Dream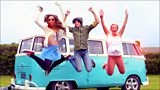 Next week sees the release of a catchy new summer pop single; Livin' The Dream.

The track was written and produced by Mike Stock, recognised as one of Britain's most successful songwriters - most famous for having penned huge hits like Kylie Minogue's 'I Should Be So Lucky', 'Never Gonna Give You Up' by Rick Astley and 'Too Many Broken Hearts' by Jason Donovan.

The video for the song was filmed in and around Devon and features guest appearances from comedian/actor and caravan enthusiast Rowland Rivron, (playing Dad) - and ex-Eurovision, and former US Billboard Chart topping artist Nicki French (Total Eclipse of the Heart) plays the group's Mum.

We'll meet the young stars - Steph, Will and Jenni (aka Club 2Gethr) on today's show.

You can watch the trailer for the video by clicking on the link at the top of this page.

Chris Woods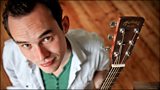 Chris Woods is a brilliant guitarist.
The last year has seen him extensively tour the UK, Ireland and Switzerland, as well as performances in the USA, and a host of European destinations.
With his own regular techniques section in Acoustic Magazine, his own signature stomp box, and a publishing deal with Hal Leonard, he is the "in demand" guitarist.
He'll be performing live on today's show and you can find out more about Chris on his website.
Hamer & Isaacs Gypsy Swing Band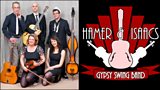 Hamer & Isaacs Gypsy Swing Band are one of the few gypsy swing bands to feature a vocalist - Rosie Corlett - who also sings some songs in French.
Julian Isaacs was a famous punk rock star, Auntie Pus, who toured extensively with The Damned and The Ruts. Rich Hamer used to be in renowned Plymouth band The Beach Addicts.
Mel Brindle - on swing violin - was (until recently) lead viola player for Plymouth Symphony Orchestra.

Add in Howard Kahn on Double Bass and you've got the the makings of a foot-tapping show - and the basis of a great end of show jam!
Here's the link to their website.
Katie Bradley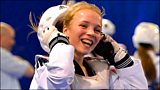 Young Devon Taekwondo champ, Katie Bradley, has been selected for the Great Britain Junior Team for the European Junior Championships in Portugal in September 2013.

The 16-year-old, from Plymouth High School for Girls, is a 2nd Dan blackbelt in the Olympic sport of Taekwondo. 
She's been training since the age of seven, and competing since she was just eight.

Katie competes all over the UK and Europe and has had an amazing start to 2013, medalling at four consecutive international A-class level competitions; she took Bronzes at the German and Spanish Opens and is 2013 Dutch Open Champion and 2013 Belgian Open Champion. 

By virtue of this amazing run of results Katie is currently the top-performing junior female in the UK and is ranked No.5 in Europe and No.8 in World in her Junior -44kgs weight division.

Nobody will be picking a fight with Katie when she joins us on today's show!

Check out Katie's website.
Aaron Douglas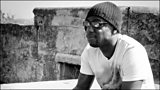 Talented singer songwriter Aaron Douglas played all the instruments on his debut EP.

He's well known in the South West as a member of the group AlBenAza but is now promoting his solo work. In April, he had his first solo gig outside the UK; at Musikmesse in Germany.

Aaron is currently playing drums for the Bristol based band "Beyond Rivers" and he's endorsed by a catalogue of music products.

He's back to share some of his songs with the Saturday morning gang and you can find out more about him at AaronDouglasMusic.com
 
Alison Forge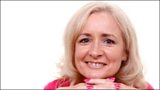 For over 30 years, Alison Forge suffered serious health problems and poor relationships, but through fear and a subsequent leap of faith, she embarked on a journey to find a solution to change her life to find health and happiness.
The years of turmoil, despair and ill health - which included beating Cancer, Crohns Disease and escaping abusive relationships - are long gone, and now Alison has a passion to share with others how they too can quickly and easily enable change to happen.

We'll hear more on today's show.

www.alisonforge.com
Moxham's Movies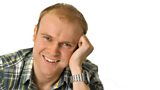 BBC Radio Devon's resident film critic, Paul Moxham, joins the team each week to share his thoughts on some of this week's new releases.

Pop open the popcorn for Moxham's Movies after midday.