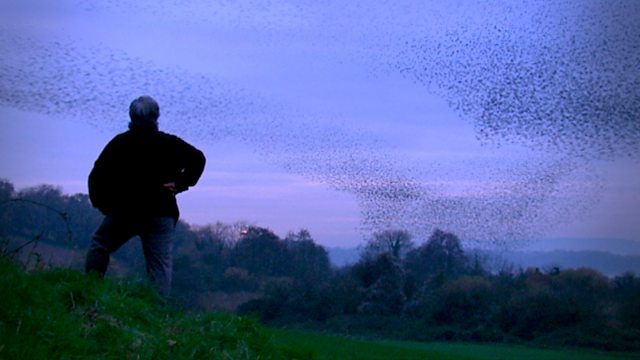 Starlings light up the sky
One of John Aitchison's favourite shoots came when working with Bill Oddie in 2005. They were trying to film the beautiful patterns starlings make when they fly en mass together. After several days of doggedly tracking every small group of starlings near the River Severn in Gloucestershire, John discovered an entire flock minutes down the road.
The resulting sequence is one of his most memorable and is a good example of the artistry in nature he always tries to capture when filming.