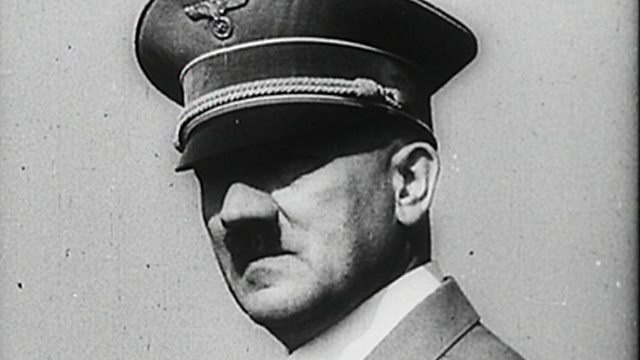 Eye witness account of a Nazi rally
Swansea born writer and broadcaster Wynford Vaughan-Thomas recalls time that he spent in Germany in 1937. He gives a first-hand account of watching Adolf Hitler deliver a speech to over 100,000 Germans packed into a stadium with archive film of the event - he describes Hitler's oratory powers and says that he found the whole event terrifying. Vaughan Thomas was to become one of the BBC's most distinguished war correspondents during World War Two.
Featured in...
Hanes yr 20fed ganrif - clipiau dysgu./Learning clips on the history of the 20th century.