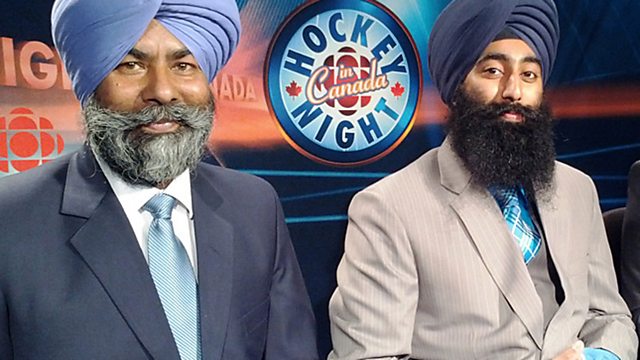 Hockey Night in Canada… Punjabi Style!
Ice Hockey's Stanley Cup was collected by The Chicago Blackhawks this week. Their victory means it's now 20 years since a Canadian team won the competition in what is their national sport. So to revive their fortunes the hockey authorities and broadcasters CBC have been providing TV show 'Hockey Night in Canada' in Punjabi. The benifits have been far reaching. We hear from commentator Harnarayan Singh and Multicultural expert Rima Berns-McGown of the University of Toronto
Energetic Genetics
Many sports struggle to combat the use of performance enhancing drugs by athletes, and with continuing scientific advances should we give up chasing the cheats? Plus, how will our understanding of genetics change the sporting landscape? All discussed in the company of Dr. Emily Ryall executive member on the committee of the International Association for the Philosophy of Sport and from the University of Stirling Senior lecturer in Sport Policy Dr. Paul Dimeo
You the Daddy!
It's tough to be a father when your job takes you away from home as often as it does for professional sportsmen. We hear from recently retired NBA star Etan Thomas. He now dedicates his time to encouraging young fathers to take their responsibilities seriously with the help of some of the biggest names in sport, entertainment and politics
Qatar
What chance a repeat of the scenes on the streets of Brazil in Qatar ahead of the World Cup in 2022? What will the unexpected change of leadership in Qatar mean for its ambitious international sports project? We look at the legacy of Sheikh Hamad and what the future might hold under his son, Sheikh Tamim. Hear from David Roberts from the Royal United Services Institute for Defence and Security Studies, Qatar
Tour de France
We preview the 100th Tour De France with a look at its history and quirky traditions
Wimbledon
The quintessentially English sporting event, seen through the eyes of a Nigerian, Zambian and Brazilian
Last on
Sat 29 Jun 2013
10:06

GMT