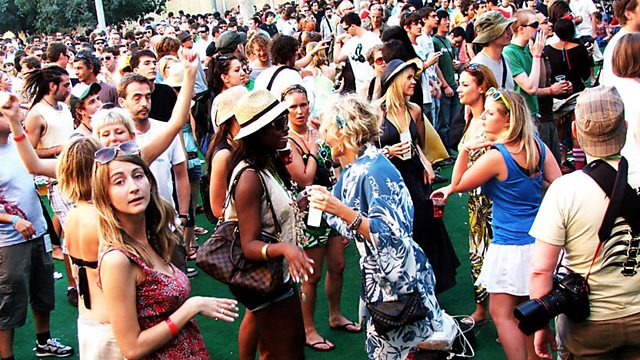 20 Years of Sonar
Set in the centre of sunny, beautiful Barcelona, Sonar is a unique city festival with a focus on new, experimental and electronic music and innovative visual art. This year is Sonar's 20th birthday and, with Radio 1 having broadcast from the festival for over a decade now, we felt the need to celebrate - so this documentary is one serious Sonar celebration!
Hearing from top DJ's and producers who've played and broadcast live from Barcelona, you'll discover all of our biggest, best and most bizarre Sonar moments: from Mary Anne Hobb's legendary dubstep set that broke the genre globally; to John Peel's weird and wonderful mashups; to DJ Scotch Egg's bonkers onstage antics - you'll never guess what he throws out to his audience when he plays!
You'll find out what it really feels like to DJ in front of 10,000 massive music fans and we'll reveal Radio 1's number 1 Sonar moment. Finally, to top it all off, our top tips on who to see at Sonar 2013.
So, even if you haven't heard of Sonar, if you like music and festivals, and want to hear some banging tunes and interesting insights, this one's for you. To join in the conversation online, use #Sonar20 on Twitter!