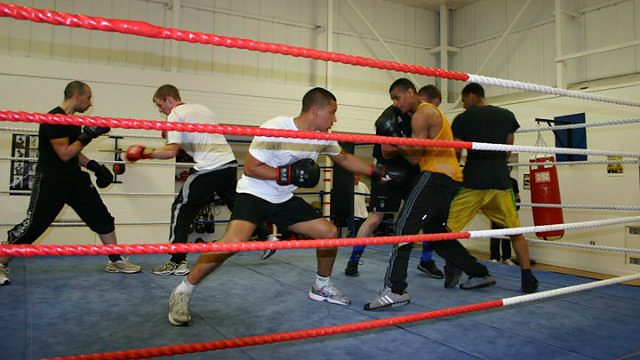 Boxing anti gang scheme links Nottingham to Denmark
A boxing school in Nottingham has come together with a boxing school from Denmark to learn how to tackle gang rivalry.
Hoping to put an end to the violence Gladsaxe boxing club from Copenhagen met with members of KK boxing school in Carlton last weekend.
In this extract BBC Radio Nottingham's Reya El-Salahi speaks to former gang members Marcellus Baz and Philip Sampson...