About C-Bomb

C-Bomb is one of the many alter egos of musician and comedian Rob Madin. As Brett Domino, another of Rob's creations, he has racked up 15 million YouTube views covering stars such as Justin Timberlake and Lady Gaga.

 

C-Bomb is Brett's cousin, the self proclaimed 'Godfather of the South Yorkshire dubstep scene' (you may remember him from his 2008 hit single Rektal Dysfunktion). In his very own show for BBC Three, C-Bomb is set to make a triumphant return to the live music scene.

 

C-Bomb is directed by Chris Cottam (Love Matters, Rich Hall's Inventing the Indian) and produced by Jon Aird (The Psychoville Experience).
Credits
C-Bomb / Charlie

Rob Madin
Director

Chris Cottam
Producer

Jon Aird
Mum

Gillian Waugh
Claire

Jessica Ransom
Jordan

Junade Khan
Dawn

Zara White
Jonno

Steve Anderson
Dave

Gerard Fletcher
Kelvin

Peter Singh
Writer

Rob Madin
Writer

Jason Cook
Writer

Daniel Peak
Featured in...
Fresh British comedy talent from BBC Three.
MORE Comedy Feeds!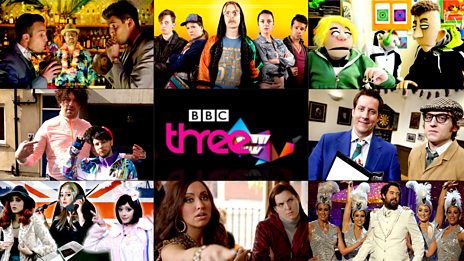 There are seven more exciting new Comedy Feeds for you to discover.