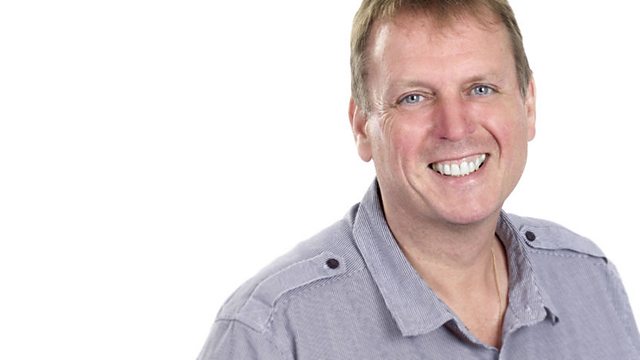 Young Devon sailor Henry Bomby is among the guests today
Hits from the past five decades interspersed with live music from local acts; The Cocktail Hour, The Jax and Karl Zumar.
Young sailor Henry Bomby is back in Devon after competing in the Solitaire Du Figaro. He'll be telling us all about it.
Plus a look at a new project about to be launched by gay Totnes twins Mat and Jon Price and a trip to the cinema with Paul in Moxham's Movies.
Last on
Henry Bomby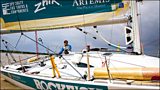 Young Devon sailor Henry Bomby is back in the county after competing in the single-handed sailing race; La Solitaire Du Figaro. 
He'll be sharing some of the tales from his time at sea and telling us what's next on his nautical agenda.
Jon and Mat Price - Proud2Be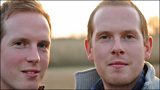 Mat and Jon are gay identical twins from Totnes.
Being gay and having both grown up in a rural area, they were inspired to set up Proud2Be Project in May 2012, to help encourage and support all lesbian, gay, bisexual and transgender be proud of who they are.
The social enterprise - which has already been nominated for a Princes Trust award and a national diversity award - also runs a rural social group and residential weekends.
They'll be telling us all about the Proud2Be Project on today's show.
The Cocktail Hour
Steve, Zoe and Bob perform as The Cocktail Hour.
They formed as a band in 2011 but had played together in various bands for more than 20 years.
They play a mixture of Jazz, Latin, songs from the great American Songbook and more.

"Often people say 'I don't like jazz but I'm really enjoying your music',  we take it as a compliment!"

They'll be performing live on today's show.
Find out more about The Cocktail Hour on their website and on Facebook.
Andy Foulds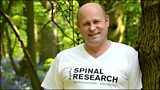 Andy Foulds is organising a concert to raise money for The Spinal Research Charity in memory of his son Ben Foulds, who passed away last year aged 20. 
Ben was popular in the local area of Barnstaple and Braunton, North Devon where he grew up, and the concert is to be held at The Petroc Factory, Barnstaple later today as a tribute to what would have been Ben's 21st birthday. 
It's going to be a busy day for Andy but he's taking time out to tell us more.
Around Britain 4 Britain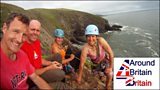 We'll catch up with the two Devon couples currently on a coastal challenge around the UK coastline. 
Two of them paddling in kayaks, two of them providing support - whilst organising beach cleans along the way. 
When we spoke to them a fortnight ago, things were not going too smoothly - we'll find out what's been happening over the past couple of weeks and ask if things are back on track. 
The Jax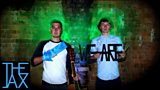 Exeter based band The Jax are Maz Jurczyk, Joe Hodges and Greg Cain.
They call their music FROP - a mix of Folk, Rock and Pop.

Max and Joe were solo singer-song writers who combined mid-way through 2012.

They'll be performing live on today's show and you can find out more about them by checking out their Facebook page.
Karl Zumar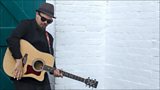 Devon musician Karl Zumar likes to play Spanish and Flamenco guitar with a loop pedal to make soundscapes and set the mood for an event.
He also enjoys busking and running open-mic nights.

He'll be joining the shenanigans this morning and performing live on the show.

Karl has his own website - click here to visit.
Moxham's Movies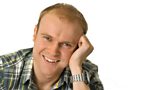 BBC Radio Devon's resident film reviewer, Paul Moxham, shares his thoughts on some of the week's new releases. 
If you're planning a trip to the cinema, make sure you listen to Moxham's Movies after midday.
Among the films this week, Paul's looking at the sequel to Despicable Me.