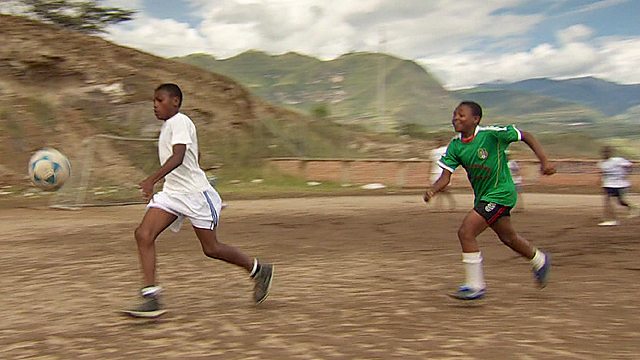 Ecuador's remote valley producing world-class footballers
For such a small country, Ecuador exceeds expectations when it comes to football. The country qualified for the World Cup in 2002 and 2006 and they are well placed to make it to the 2014 Fifa World Cup in Brazil.
Rajan Datar travels to the remote and rural Chota Valley where many of the squad members come from to find out more.