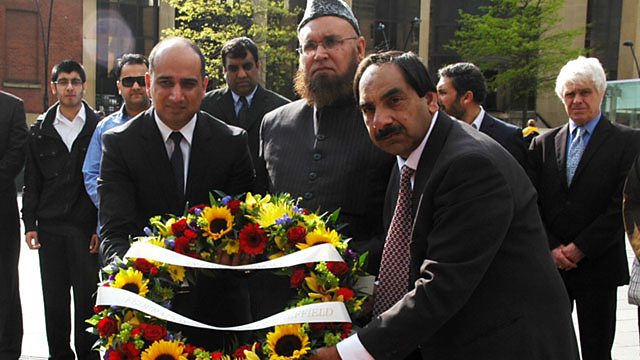 Sheffield Mosques lay wreath for Lee Rigby
Representatives of Sheffield Mosques laid a wreath at the Sheffield War Memorial in remembrance of Drummer Lee Rigby. The event was held last Friday and was organised by the Federation of Mosques in Sheffield.
In this extract BBC Radio Sheffield's Mushtaq Tufail speaks to Muhammad Ali, the Chair of the Pakistan Muslim Centre...