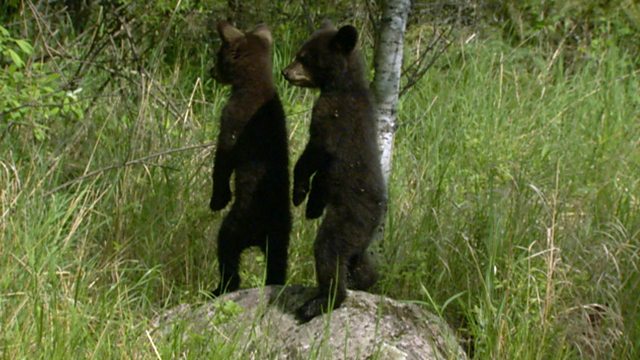 Breaking the rules
A golden rule for wildlife cameraman is to never interfere with the animals they film and let nature takes its course.
Gordon Buchanan consciously broke this rule whilst filming American black bears for his BBC2 series 'The Bear Family and Me'. After spending nearly a year filming the bears Gordon had developed a deep bond with the animals.
When young cub Hope was abandoned by her mother during the crucial winter months, Gordon felt he had to intervene and feed her, saving her life.