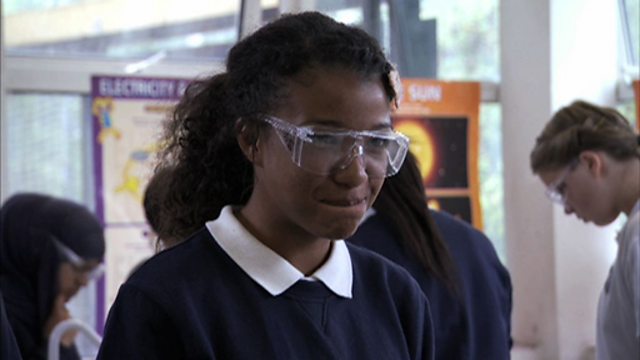 Shanice's story - pressure from bullies
It is week two of Shanice's first term at secondary school and her mum wants her to concentrate and do well. However, Shanice is pressured by Lauren into fooling around and being the centre of attention in class. Is this compatible with being seen to be conscientious with her work? Lauren's influence over Shanice strengthens when she convinces her not to hand in the homework she has worked hard on. Her mum and friend Julie try to convince her to work hard and ignore the bullies but she pushes them away in order to impress Lauren.
Extract from drama 'L8R Youngers', exploring the issues faced by a group of young friends.