Find out more about the flatmates and those closest to them.

From read through to filming, see what happens in the Badults' week.

One of the Badults' creators and stars discusses 'working hard at being silly'.
The Badults Guide to the Commonwealth Games
Web exclusives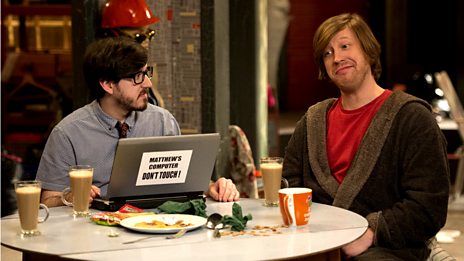 A peek behind the scenes of the Badults' world.
Buy online
Available on: DVD or Video download
From suppliers including: BBC Shop, iTunes