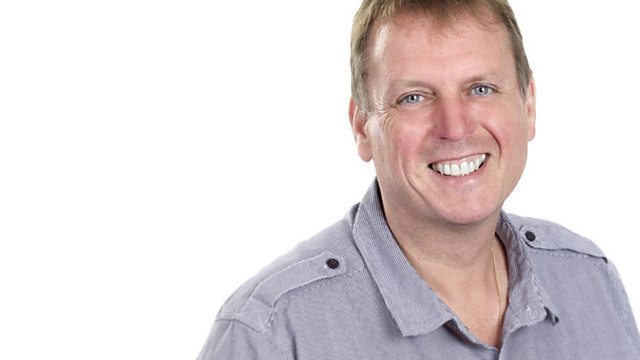 Live music from Emma Lauran, The MonaLisa Twins and Los No Boss
Join JG for a studio full of special guests and plenty of feelgood music from the past five decades interspersed with live performances from talented local musicians.
This week the live music is provided by east Devon-based satirical band Los No Boss, Exeter singer-songwriter Emma Lauran and visiting twins Mona and Lisa (I kid you not!) who write and perform songs in the 60s tradition without sounding old-fashioned.
Also sharing the cake and coffee this morning: Si Ford who will be telling us about this year's Chagstock line-up and interior architect, and designer and broadcaster Naomi Cleaver.
Plus a trip to the cinema in Moxham's Movies and the theme hour between midday and 1pm.
Last on
MonaLisa Twins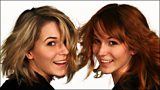 Mona Wagner and Lisa Wagner are twins, originally from Vienna and currently living in London.

They normally perform as a band, with a bass player and drummer but for this trip, they have decided to travel as a duo.

Mona and Lisa started off doing covers on YouTube, mainly songs from the 60s and early 70s, "because that's the music we fell in love with." 

They now have a total of nearly 1.8 million views from people all over the world.
They'll be performing live on today's show.

MonaLisa Twins' website
Naomi Cleaver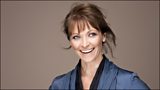 Naomi Cleaver is an interior architect and designer. 

She's also a writer and broadcaster who you may have seen on your TV screens.

Naomi also supported this year's SleepEasy event, raising money and awareness of youth homelessness and the work of Exeter YMCA.

She'll be sharing cake, chat and coffee with us this morning.

Naomi's website
Do you know who this is...?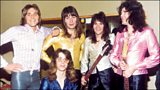 Any idea who these 70's rockers might be?

They might be halfway to Devon when we chat to them - and there could be a connection with extreme weather.

I Will - be talking to them on this morning's show.

Enough clues - tune in to discover if you are correct.

Chagstock 2013
Si Ford (Founder and organiser of Chagstock Music Festival) will be telling us all about this year's event.
Chagstock is now in its 7th year and this July, Dartmoor will welcome The Boomtown Rats and Billy Bragg among others. The theme this year is 'Circus'.
Si will be bringing along some other people involved in the event including his 17-year-old musician daughter, Jodie, who's playing at Chagstock in the Live Lounge and has played at all previous Chagstocks in some form or other.
Emma Lauran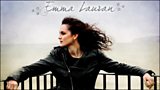 You may have seen Emma Lauran busking in Princesshay, Exeter.


She's recently been recording a demo CD and collaborating with Exeter duo Iko (who've been on this show in the past and have some of their music on the soundtrack of Twighlight Saga: Breaking Dawn).


Several of Emma's songs have reached the finals of the UK Songwriting Contest and she'll be performing live on today's show.
Los No Boss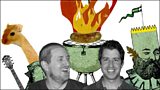 Matt Hall and Simon Wilkes are an acoustic duo who write their own music - specialising in comedy songs in a variety of styles but in particular, Spanish!
They are from Exmouth and Dawlish and have played together for about 10 years. Los No Boss was born two years ago.
The pair can be found playing open mics and gigs... "when we get a chance, as we are both busy family folk."
They'll be hoping to raise a titter or two on today's show.

Los No Boss on MySpace
Moxham's Movies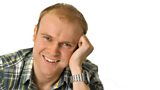 BBC Radio Devon's resident film critic, Paul Moxham, joins us each week to offer his thoughts on some of the week's new releases.
Check out Moxham's Movies, after midday, to hear what he thinks of the new Brad Pitt film
World War Z