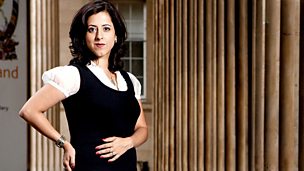 Terror Discussion
Duration: 19:19
Terror discussion: David Cameron says he wants to crack down on so-called preachers of hate, after the killing of Drummer Lee Rigby in Woolwich on Wednesday. He's assembling a special committee, which he'll chair himself - and include senior cabinet members and security chiefs. Downing Street says it will build on the Preventing Extremism strategy set up by Labour after the 2005 London bombings. However, the current government reviewed the Prevent approach in 2011 and said that some of the money was going to groups who should have been confronted, not funded - and the budget was cut almost in half. So what could come of this new approach?
The issues are discussed by Rafiq Ahmad Hayat - the National President of the Ahmadiyya Muslim Association UK, Lord Carlile - the former Terrorism Law Watchdog and Keith Vaz MP - chair of the Commons Home Affairs Select committee.
Available since: Sun 26 May 2013
This clip is from
Tackling extremism, MI5 recruiting informers and the son of Sherpa Tenzing on Everest.
First broadcast: 26 May 2013