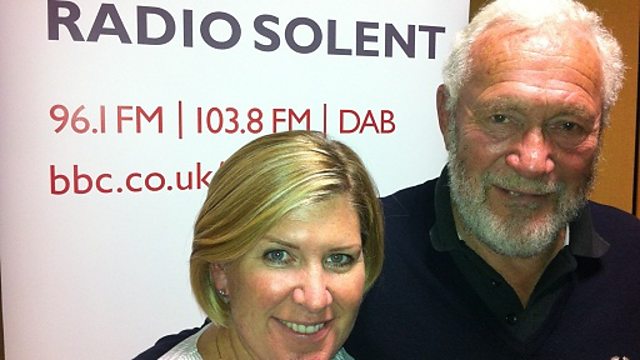 Mirror Dinghy at 50 and Seawork International
Sir Robin Knox-Johnston and Shelley Jory-Leigh mark the 50th anniversary of the Mirror dinghy.
Also this week, Sir Robin chats with Jack Boutell, Ed Hill and Nick Cherry as they prepare to enter the Solent in La Solitaire du Figaro race. And Shelley catches up with inspirational sailor Natasha Lambert.
They look ahead to the annual Seawork International exhibition, and Tracey Clarke reports on the progress of the Practical Boat Owner project.
The Solent is famous for its rich maritime heritage and the H2O Show covers all aspects of life on the water - leisure, business and sport. Whether you're a sailing professional or just like watching the boats go by on the Solent, the programme will have something to appeal to you.
The H2O Show is also available as a podcast and you can get news and features from the programme on via Twitter.
Last on