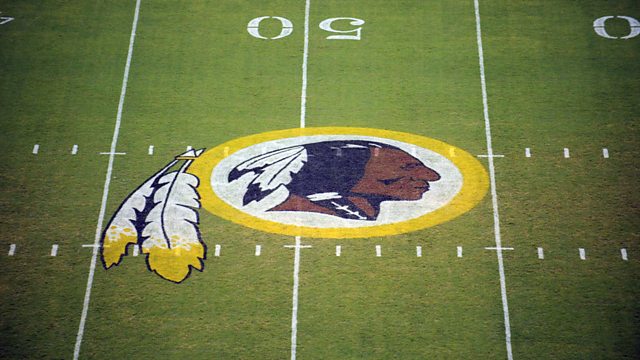 What's in a Name?
Senators from the US Congress recently sent a letter to the owners of the Washington Redskins appealing to them to change the name of their team. The reply. NEVER! We discuss the issue with Redskins fans and Stephanie Fryberg assistant professor of American Indian Studies at the University of Arizona
Dream Mile
Ayanleh Souleiman won the Dream Mile in Bislett on Thursday but he'd have done well to make it as dramatic as the events of 1955 in the same stadium in Oslo. On that evening Dane Gunnar Nielsen and the Hungarian, Laszlo Tabori, dead heated and in a World Record time! Laszlo takes us through that amazing race and his career, from just missing out on being the first man under 4 minutes for the mile, to the Hungarian uprising that effected his Olympic chances in Melbourne.
What Goes on Tour
David Warner was fined and suspended until the first Ashes test, for punching England cricketer Joe Root. What is it about being on tour that can bring out the worst in a team? Mark Beauchamp, Associate Professor at the School of Kinesiologym, University of British Columbia is an expert in sport team dynamics.
Ouimet 100 years ago
This year marks the centenary of Frances Ouimet's victory in the US Open golf, becoming the amateur to win the competition. He was so famous that he was honoured with a special edition US stamp with his face on it. And, Disney made a film about him and his 10-year-old caddy's 1913 success called The Greatest Game Ever Played. We speak to script writer Mark Frost (of Twin Peaks fame) and tracked down Frances' 92-year-old daughter, Barbara, in Cape Cod.
Return of the Tax…
Starbucks, Google and now Lionel Messi - regardless of the result of any investigation that may or may not occur, how damaging could this be for the world's greatest footballer? Rod Kohler, Managing Director of PR Revolution Sports, discusses how to handle a PR crisis in the sporting world.
(Image: Washington Redskins logo on the pitch. Credit: AP)
Last on
Sat 15 Jun 2013
10:06

GMT