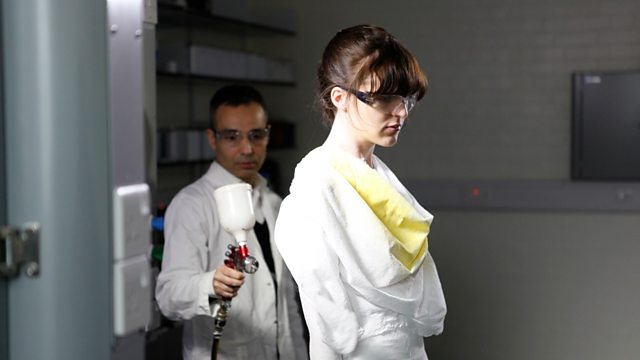 Inventing future fabrics
Fran Scott from the BBC series 'The Imagineers' describes how Dr Manel Torres from Imperial College in London invented Fabrican – a fabric that is sprayed from a can. He is seen spraying some onto the arms of a fashion model. A can of silly string was his inspiration for this product.
The fabric is sterile so can be used as a bandage. It can be made to set hard and so could also be used as a cast for broken bones. But perhaps most amazingly, the fabric absorbs oil, and so could be used to clean up after oil tanker disasters, which can cause catastrophic environmental damage.