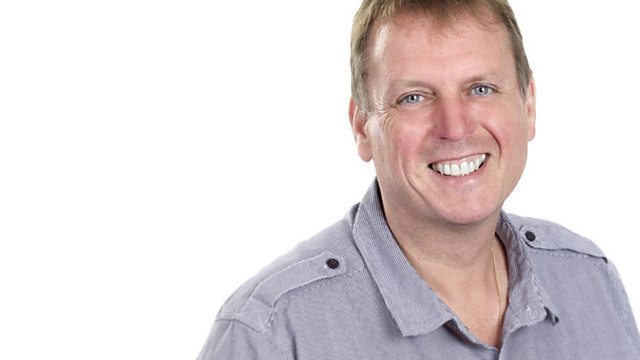 live music from guitarist Will McNicol, some young musical rockers; Hysteria and a bit of jazz from Men Behaving Tradly
Live and local music, special guests and lots of fun for a Saturday morning.
On today's show we'll have our fortnightly catch up with the two Devon couples on a coastal challenge with a difference, paddling - and cleaning - their way around the UK.
As always there's plenty of live music too.
The musicians in one of the local acts today - Hysteria - are all under 14 years old!
There's jazz from the 'slightly older' performers; Men Behaving Tradly.
We'll find out how music can help people with Parkinson's Disease.
Plus award winning guitarist Will McNicol will be performing live.
And we're off to the cinema after midday for our weekly film review in Moxham's Movies.
Last on