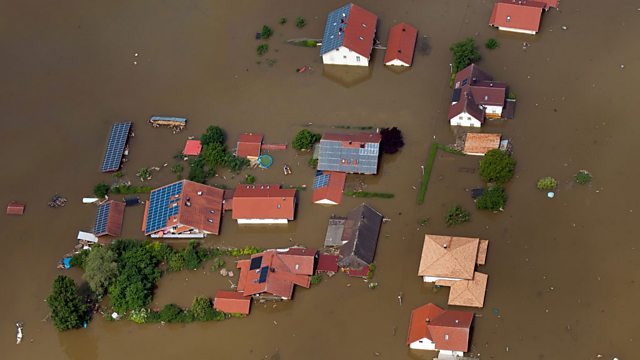 Europe's Floods
Listen in pop-out player
Central Europe is witnessing severe flooding. Heavy rain has swelled the river systems affecting Austria, the Czech Republic and Germany. We look at the scientific solutions for dealing with this recurring problem.
In Los Angeles, local residents are being encouraged to explore and celebrate the state's biodiversity. So far the project has led to the discovery of several species of lizard – found in California for the first time.
Plus, the 40-million-year-old king lizard named after the lizard king - rock singer Jim Morrison. The giant lizard roamed East Asia years after the dinosaurs died out, during a period when the planet had a tropical climate. It offers an insight into the climate of the past and also, with changes brought about by climate change, conditions the earth may face in the future.
(Image: Streets flooded by the swollen Danube river in Deggendorf, Germany June 6, 2013.
Credit: Joerg Koch/Getty Images)
Last on