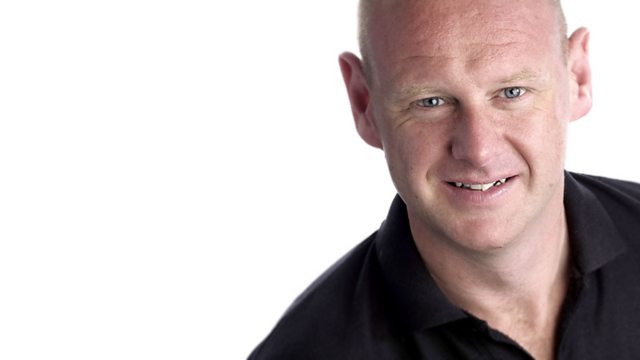 Stepping Out and Eastleigh Unwrapped
Neil hears about the Portchester Players latest production 'Stepping Out' which opens this week.
Also he visits Eastleigh, where performers brought the town to life with a brand new arts festival 'Eastleigh Unwrapped'.
Chris Carnegy has the motorist at heart in his weekly poem, Lena Samuels watched Jericho for her DVD review.
Hampshire county bowler Steve Whitehead brings us up to date with news and results from the bowls leagues and there's a chance to help compile the A-Z playlist.
For those on the roads across the south of England, there is travel news as it happens. And a smile is promised as the weekend draws to a close.
Neil's Sunday evening programme is a mix of reviews and previews from the world of arts and culture, mixed with a selection of music that will leave you wanting more.
BBC Radio Solent offers a choice of listening on a Sunday evening.
Neil is on FM, AM online, The Paul Miller Soul Show is on digital radio and online.
Last on
A-Z Playlist. Driving
ABC - Sidelights are Not Enough
Beatles – Any Lane
Chasing Cars – Snow Patrol
Drive Talking – Bee Gees
Elvis Presley – Love Me Fender
Fuel if You Think It's Over - Chris Rear View Mirror
Gear Jammer – George Thorogood
Hitching A Ride – Vanity Fair
Itchycoo Car Park – Small Faces
Jimi Hendrix – Cross Town Traffic
Keep On Truking – Eddie Kendricks
Lada Del Ray – Born To Die
My Speed Camera never Lies - Bucks Fizz
Nineteenth Roadside Breakdown – Rolling Stones
Out Of Clutch – Chris Farlowe
Police – Don't Drive So Close To Me
Queen – We Are The Champion Spark Plugs
Renault & Renata – Save Your Love
Stealers Wheel - Stuck In The Middle Lane with You
Two Lane – Steve Gibbons Band
U Turn - Usher
VW Beatles – Ticket To Ride
Windscreen Beneath My Wing Mirrors – Bette Midler
XTC – Wipers Working Overtime
Yes - Roundabout
Zephyrs – She's Lost You