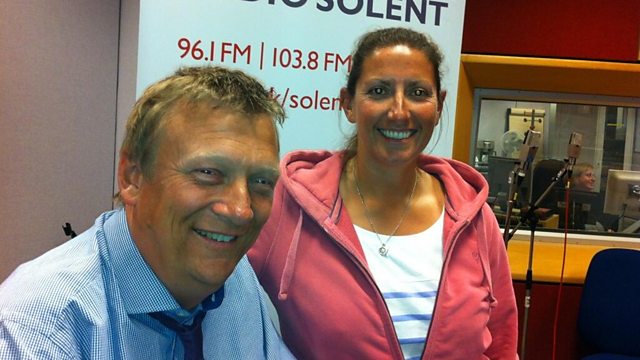 With Dee Caffari MBE and Geoff Holt MBE. DL
Dee Caffari MBE and Geoff Holt MBE. DL take control of the show this week, as they reflect on a record breaking Round the Island Race.
Shelley Jory-Leigh looks ahead to the Venture Cup powerboat race, and Winchester and District Canoe Club talk about their open day.
And we hear from Neal McDonald as he prepares to compete in La Route Du Princes on board Oman Sail.
The Solent is famous for its rich maritime heritage and the H2O Show covers all aspects of life on the water - leisure, business and sport. Whether you're a sailing professional or just like watching the boats go by on the Solent, the programme will have something to appeal to you.
The H2O Show is also available as a podcast and you can get news and features from the programme on via Twitter.
Last on