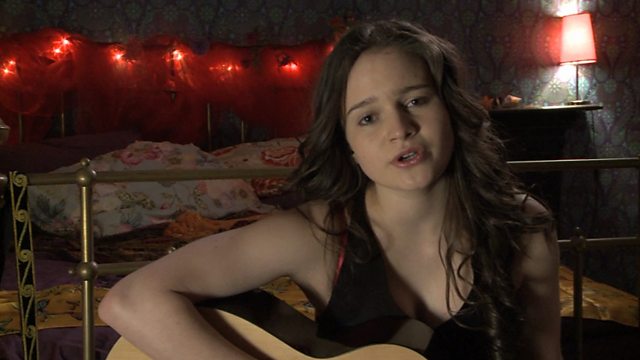 Unseen footage: Katie singing 'Morning of New Joy'
Unseen footage of actress Aisling Franciosi, who plays Katie the babysitter, singing 'Morning of New Joy.
This song was written by Allan Cubitt when he was 18. This is her cover version.
Allan is sitting to the left of screen playing guitar, and the little glance across to him at 1 minute 57 is because she makes a tiny mistake on a line of the lyric, but carried on regardless and gave a wonderful performance on just her first take.