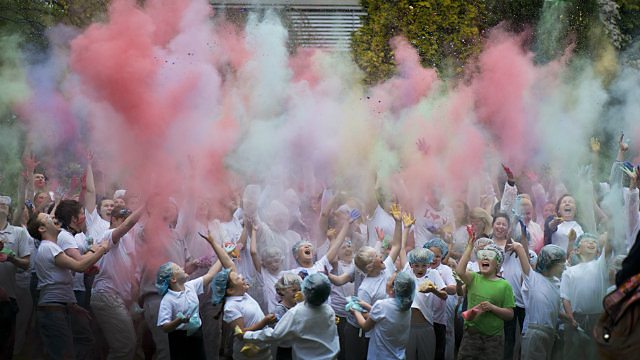 North West: Festival of colour
Last week school children helped Edge Hill University recreate Holi the Hindu festival of colour. For the first time in the north-west, students and staff recreated the spring festival by throwing bright coloured powder paint over each other.
The idea behind the event was to highlight why it is important to create a more creative environment for teaching Religious Education.
BBC Radio Lancashire's Claire Burgess went along to throw some powder and see what it was all about...