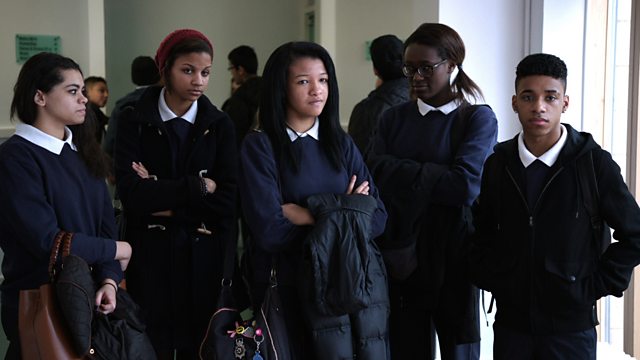 Dealing with pressures to have sex (drama)
Shanice is going out with an older boy named Julian. They like each other. We learn that some of his peers just see her as fodder for their sexting games. Is this why Julian is putting pressure on her for sex? "He wont give up y'know. He's got to prove himself to his mates", says Shanice's friend Marcus.
Marcus' wisdom comes from his own separateness. Shanice discovers that he may be attracted to boys, although he won't talk about it. Their shared pressures create a bond. Julian invites her round to his house when his parents are out. Pressure to have sex and the sexting issue come to a head. Which way will Shanice go with Julian? We leave it open.
This episode raises questions about the pressure, for both girls and boys, to have sex. It also shows how 'sexting' can increase that pressure, further depersonalize sex, and be frightening for young women particularly. Shanice is seen as self-possessed, not a victim. But at the same time it isn't easy for her to make the right decision and she doesn't feel she can talk to her parents. Also in this clip there is a separate story about a young man who may be gay. This raises issues about how he feels and who he can or can't talk to. Why is it he can give Shanice support?