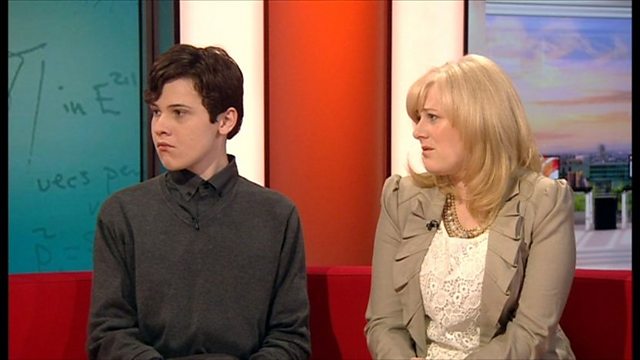 Meet the boy with an IQ higher than Einstein
When he was just three years of age, Jacob Barnett's teachers didn't think he would ever be able to read.
It turned out that he has an IQ higher than Einstein's.
Fourteen year old Jacob is now studying for a Master's degree in quantum physics, and has even been tipped as a future Nobel prize winner.
He and his mother Kristine found it hard to get him the right education, after he was diagnosed with autism. They told Breakfast's Louise and Charlie their story.
The book, 'The Spark - A Mother's Story of Nurturing Genius' is out now.