Turnaround

Turnaround is at the heart of Heathrow's mammoth operation. It's the term used to describe everything that has to happen while the plane's on the ground between one landing and the next takeoff.

Turnaround is a race against time to get planes in and out of the airport. This means getting passengers, crew, catering services, fuel, cargo and baggage off and on. As well as cleaning the cabin and checking the plane's safe to fly.

Turnarounds take different lengths of time, depending on airline, aircraft type and whether the flight is short or long haul. The shortest turnaround is just 40 minutes.

Engineering

There are three main maintenance hangars at Heathrow where basic maintenance and minor repairs of aircraft are done. It's a 24 hour a day operation with around 40 engineers on call. They replace around 750 aircraft parts each day.

Every three months BA planes come in for an AA check. It's a bit like an MOT, but for a plane. These exhaustive checks include computer diagnostics in the cockpit, as well as checking the tyres, filters, instrumentation and oil levels. Engineers use special cameras to examine the engines for internal damage.

The safety of over 33 million passengers a year is in the hands of the skilled engineers who work here.

Printable Plane Spotters' Guide

Do you know a Boeing from an Airbus, or a 767 from a 777? Our downloadable guide will help you recognise various planes in the air or at the airport.

Learn more with The Open University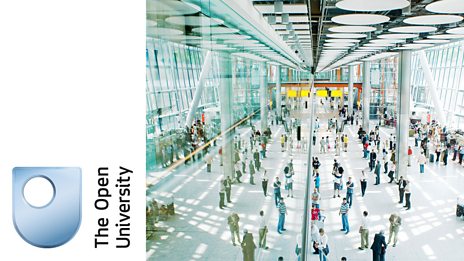 How should we deal with our desire for mass travel? Find out more with The Open University