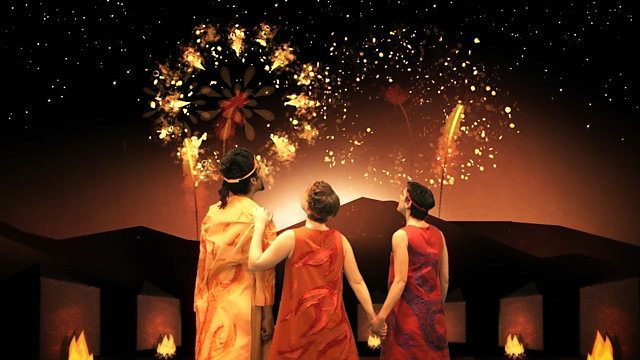 Fire
Three dancers dance to three pieces of classical music in animated, virtual environments - invoking the element fire.
The music they dance to includes Manuel de Falla's Ritual Fire Dance, John Adams' Short Ride in a Fast Machine and Borodin's Polovtsian Dances.
Designed and choreographed to actively engage children with special education needs with classical music.