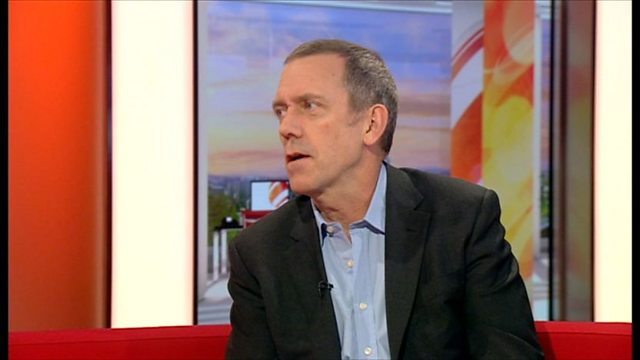 Hugh's in the house "looking out the window" and singin' the blues
He's best known for his starring role in the US smash hit 'House' and as one part of the comedy duo Fry & Laurie.
Now Hugh Laurie is back in the UK and singing the blues. He tells Breakfast why that makes him happy.
'Didn't It Rain' is out now, and his UK tour starts next month.