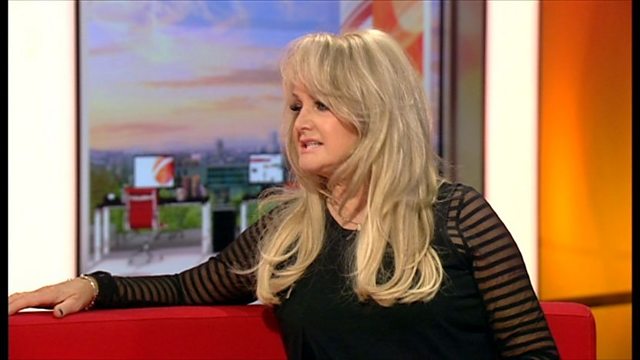 Can the Queen of the power ballad reign over Eurovision?
She's the queen of the power ballad and now Bonnie Tyler is preparing to represent the UK in the Eurovision Song contest, an opportunity she turned down 30 years ago.
Bonnie's new album 'Rocks and Honey' is out now and she'll be performing at the Eurovision Song Contest on Saturday 18th May.