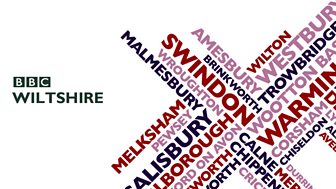 Ian Longdon
Join Ian Longdon on BBC Wiltshire.
On radio
There are no upcoming broadcasts of this programme
Last on
Fri 9 Sep 2016 16:00
BBC Wiltshire
About the programme
On Drive we round up Wiltshire's main news stories of the day along with the big headlines from further afield.
If you've been stuck at work all day, or just had one of those days where you haven't been able to keep across the stories, we'll do it for you!
Drive also has regular travel updates to get you home if you're in your car in the rush-hour. We'll let you know about the jams before you reach them!
I'm Wiltshire born and bred, having been brought up in Chippenham. Whisper this quietly to one or two of my colleagues but I grew up listening to them and even thought they were inside my radio when I was younger. I've since realised they weren't!
I started at BBC Wiltshire more than 20 years ago. Luckily we have a coffee machine so my drink making skills weren't put to the test and I'm still here two decades on, having done pretty much every job in the office.