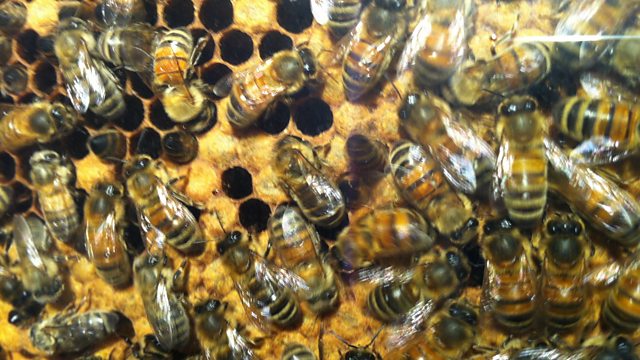 Ben and the bees
There's been a lot of talk about bees, or at least what effect some pesticides may or may not have on them. The European Union has been voting on whether one group of chemicals, so called neonicotinoids, should be temporarily banned.
Along with his wife Jenny, Gavin Howling runs Sysonby Knoll Hotel in Melton Mowbray, in the grounds around the hotel he keeps bees.
BBC Radio Leicester's Ben Jackson went to meet Gavin and his bees.