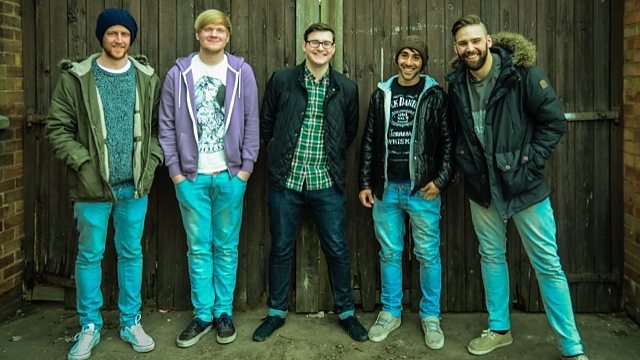 SHARKSvBEARS' BBC Introducing session
This month, we returned to Ross-on-Wye to showcase some of our favourite acts right now, recording for broadcast at John Kyrle High School.
The music department has undergone a series of changes in the last four years - and it's now home to a complex of high-end recording studios and state-of-the-art equipment.
The first act performing in front of a studio audience was the Redditch rockers SHARKSvBEARS.
They've been together as a band for 18 months - but some of the band members have been jamming together for around eight years.
They have a range of jobs in the band - from a tattoo artist, to an events organiser and a background in advertising and sales!
They're influenced by a range of artists - but the most similar sound has got to be Two Door Cinema Club.
Featured in...
Sessions

—

BBC Introducing in Hereford & Worcester

All of our live studio and festival sessions since 2005.