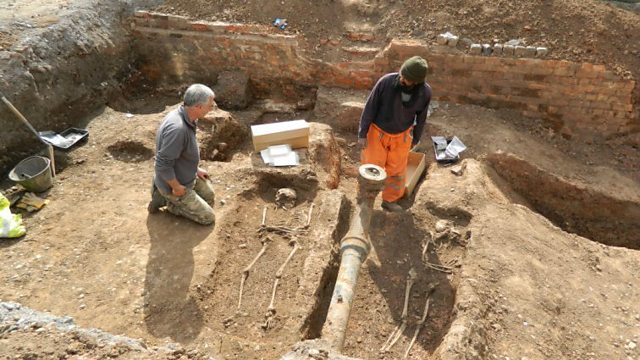 Digging up a car park in Leicester... again!
It's like déjà vu... work has begun in a car park in the centre of Leicester, at an archaeological dig. Three large trenches have been dug in the car park of the former Antiques Centre on Oxford Street and archeologists from the University of Leicester were busy finding bones.
What are they searching for? Another King in a car park? No, they aren't, but they are making some fascinating discoveries.
BBC Radio Leicester's Bridget Blair went along.