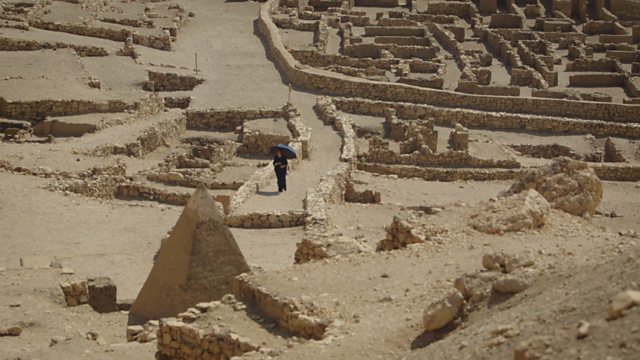 Daily life in Ancient Egypt
Dr Joann Fletcher visits the village of Pa-Demi to discover more about the daily lives and tombs of Kha and Merit. She looks at their mummies in the Turin museum to discover more about their clothes, food and furniture. Jo then visits excavated homes in the village to explain what rooms the typical house would have and how they would have been used.
The clip shows how to make Egyptian bread and as well as the fruits that would have been an important part of their diet. Joann then explores the importance of the River Nile to the villagers, and the system they had for the toilet.