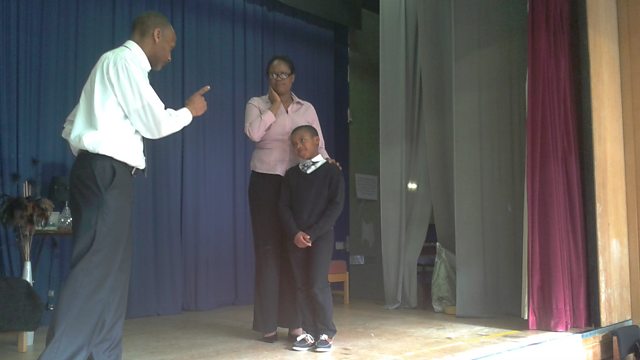 Parenting: Beyond the Boundaries - Berkshire
When it comes to parenting - there are no rights or wrong - you simply do the best you can
There's issues involving discipline, instilling morals and values – the list goes on.
One Reading man has written a new play to explore parenting issues that is about to be performed for the first time - called "beyond the Boundaries" written and directed by Derek Lindo.
BBC Radio Berkshire's Louise Chandler went along to the rehearsal to find out more.