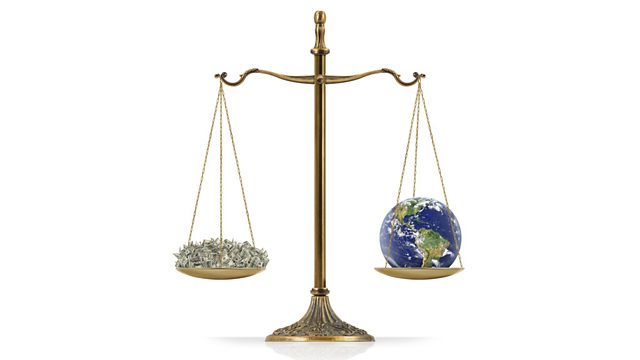 The Madness of Markets?
Listen in pop-out player
There seems to be a chasm between markets and the real economy. While one soars, the other plummets, like two drunks staggering about at opposite ends of a long rope, as one economist once said. Are they out of sync and does it matter? Plus, when countries protect their economies is that selfishness or self-preservation? And if you want to know what a selfie is, our resident comedian Colm O'Regan is there to tell you. Manuela Saragosa's guests this week are Yannick Naud, Portfolio Manager at Glendevon King Asset Management; Michala Marcussen, Global Chief Economist at Societe Generale Corporate & Investment Banking; and Gabriel Stein, Managing Director of Stein Brothers UK and Special Advisor to Oxford Economics.
Last on
Sun 19 May 2013
02:32

GMT