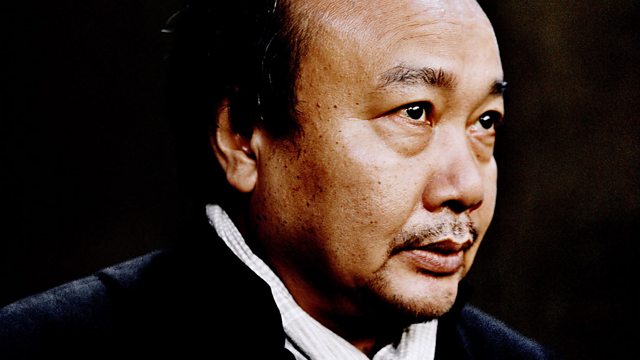 Face to Face with Khmer Rouge Killer
Listen in pop-out player
As a young teenager Rithy Panh witnessed some of the worst atrocities of Cambodia's Khmer Rouge regime. His family were expelled from the capital Phnom Penh, and almost all of them were either executed, starved, or worked to death. Rithy himself was put through 're-education' in the countryside in starvation conditions which nearly killed him too. He eventually escaped to Thailand and then to France where he became a world-renown filmmaker recognised as the cinematic voice of Cambodia. He has made many documentary films on the genocide, including S21: The Khmer Rouge Death Machine in which he brought former torturers face-to-face with their victims at the notorious torture camp. 30 years on, Rithy Panh decided to question the man principally responsible for the genocide, Comrade Duch, and spent 300 hours interviewing him as he awaited trial.
John Pickup lost his arm in a motocross accident when he was 17. But he went on to start "Amputees in Action", an agency that supplies amputee actors for the movie business. John himself has appeared in films such as "Saving Private Ryan" and "Shaun of the Dead".
The recent fire in the Russian psychiatric hospital that killed 38 patients has focused the outside world's attention on the conditions within these institutions. Yuri Savenko and Liubov Vinogradova are two prominent Russian psychiatrists, and husband and wife, who have been campaigning to improve conditions over the past 25 years. Yuri was a patient in a psychiatric ward herself, which inspired her choice of career.
Vicky Araico Casas is a Mexican playwright who turned her own experience of low paid work and sharing the lives of illegal migrants in the US into a new play. Matthew Bannister talks to her about her experiences.
Picture: Rithy Panh, Khmer Rouge workcamp survivor
Picture credit: Richard Dumas
Last on
Thu 16 May 2013
02:06

GMT