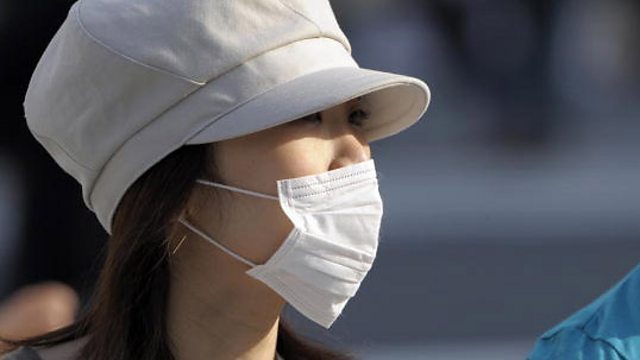 A Comfort Blanket?
Listen in pop-out player
Japan Face Masks
Today about ten per cent of the Japanese population wears a surgical face mask in public and research suggests there are a variety of different reasons for this. Their use goes back to attempts to prevent transmission of Spanish flu back in 1919, followed more recently by fears about SARS, bird flu, swine flu and radiation from the nuclear disaster at Fukushima. Dr Adam Burgess is a Reader in Social Risk Research at the University of Kent and along with a Japanese colleague he stopped 120 people on the street in Japan to find out more. His research is published in the journal Sociology of Health & Illness.
Mental health & Sleep Disorders
Many people with mental health problems have difficulty sleeping and can even end up sleeping in the daytime and staying wide awake all night. To study these links between mental health problems and sleep disorders, the first centre of its kind in the world has opened; the Sleep and Circadian Neuroscience Institute at the University of Oxford. Russell Foster is Professor of Circadian Neuroscience and Katharine Wulff is a senior research scientist.
Human immune system in space
On the very last flight of the space shuttle Atlantis, scientists sent human cell samples up with it in order to study the effect of microgravity on astronauts. Nearly two years later, these cells have been analysed and the results are providing valuable insight into why astronauts in space have a compromised immune system. This new work has just been presented at the Experimental Biology 2013 Conference in Boston and one of the research team members is Dr Rasha Hammamieh. She is Deputy Director of Integrative Systems Biology at US Army Medical Research and Materiel Command.
(Image: Japanese girl wearing a face mask. Credit: AFP/Getty Images)
Last on
Sun 12 May 2013
22:32

GMT