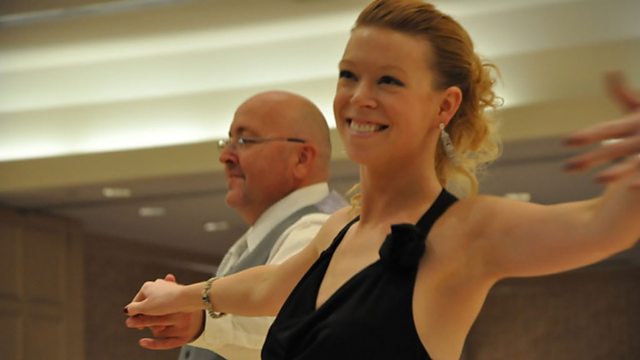 Boston bomb: The dancer who lost a leg
Listen in pop-out player
Adrianne Haslet-Davis, a ballroom dancer, who lost a leg during the Boston bombings, gets advice and support from a British dancer. Welly O'Brien had a similar experience twenty years ago, she lost her leg. But now she is a successful performer. She encourages Adrianne to pursue her dancing career. Adrianne Haslet-Davis has just returned home, she still gets around in a wheelchair… and she is determined to dance again.
The award winning author, Lionel Shriver, speaks about her new novel. Lionel's book, 'Big Brother' tells the story of a previously tall, slim and good looking brother, who turns up to stay with his sister after putting on an enormous amount of weight. The author of 'We Need To Talk About Kevin' shares her views on dysfunctional attitudes to food and the issues surrounding obesity.
And 'Witness' covers the story of an American journalist, William Beecher. Forty years ago, William was working at the New York Times. At the time of the Vietnam War he broke a highly significant story: he revealed that American warplanes were carrying out secret and illegal bombing raids inside Cambodia, a neutral country not involved in the conflict.
Last on