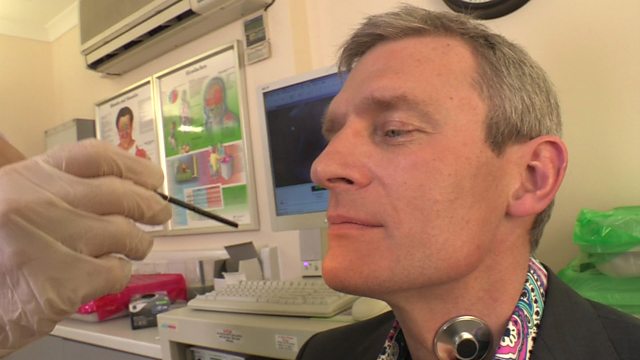 See inside Jeremy Vine's voice box
You know how Jeremy Vine's voice sounds but what does it look like?
For the very first time, a Radio 2 presenter's vocal cords have been filmed in action.
The procedure wasn't much fun, in fact Jeremy was worried he might faint at one point. But it was fascinating. He said: "I can't believe I've seen my own voice in action. It looked like a strange alien or sea creature, pulsating and flexing as I spoke.
My voice is such an important part of my life and my job – as for many people I suppose – and to see it moving on screen was quite a profound experience."
All this week – with the return of The Voice on BBC One – Radio 2 is exploring the magic and mystery of the human voice.
Featured in...
Highlights from a week of special programmes celebrating the human voice in all its forms