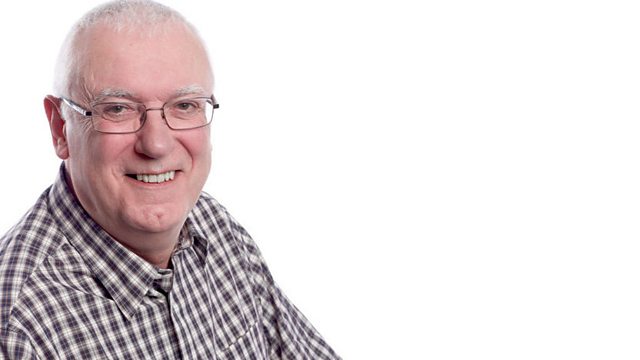 The Cartridge Years: 1964, 1974, 1984
Kick off your shoes, put your feet up and relax with Richard Cartridge, as he turns back the clock with three Cartridge Years.
This week Richard turns back the clock with the hits and local headlines from 1964, 1974 and 1984.
He has the local headlines and hears your stories of the relevant years.
Plus tracks from his featured album of the week, Fleetwood Mac's 2006 album Rumours.
And Richard highlights some of the lighter stories of the week that you may have missed. It's the perfect way to spend a Sunday afternoon.
Last on
May 1964
A race was held in the Solent to choose the British entry for the Americas Cup - the Solent race was won by Sovereign.
A new hydrofoil 'Condor 1' made it's 1st crossing between Southampton & the Channel Islands.
Lady Nancy Astor died aged 84 - she was the first woman to sit in House of Commons.
Mary whitehouse was speaking at a demonstration in Birmingham calling for higher quality programming from the BBC.
The Government was looking at ways of stopping pirate stations like radio Caroline which began broadcasting in the March.
Rhodesia said it was ready for full independence.
Donald Campbell was testing Bluebird in Australia ahead of his world speed record attempt - reached 200 mph.
King Hussain of Jordan was visiting London.
West Ham won the FA Cup.
Princess Margaret gave birth to a baby girl.
The Beatles were on tour in Scotland.
Four British teams withdrew from the Monaco Grand Prix.
The Post Office Tower was nearing completion.
May 1974
In speech to a conference of Post Office Workers union in Bournemouth, Harold Wilson PM claimed the last Conservative government concealed planned increases in nationalised industry prices before last election.
Bulldozers moved in to demolish Seymour House at Newport IOW 
A group of nurses from Poole travelled to London to take part in a demo organised by Royal College of Nursing to draw attention to their campaign for higher pay.
The Admiralty Underwater Weapons Establishment at Portland held a week of open days.
Open University graduate Mrs Margaret Beau-Voison from Portsmouth gained her degree despite having 11 children, 6 of whom were still at home.
Thoresen Viking Ferries celebrated 10 years of operation in Southampton. 
Kristen Bullen, the baby who was kidnapped & abandoned in a wood when 6 weeks old, celebrated her 1st birthday.
The Post Office Union said that there were over 9,000 unfilled vacancies existing for postmen.
Two constables were shot dead while on footpatrol in South Belfast
2000 students marched, campaigning for higher grants.
Royal family were at the Windsor horse show.
Two men questioned after police find arms during raid on house in Maidenhead.
BA stewards and stewardesses staged an unofficial strike,  demanding better conditions and hours of work.
Two schoolgirls were killed when coach on school outing crashed near Loch Lomond.
Parents lobbied MPs over the teaching staff shortage due to an NUT dispute over London allowance. 
Italians voted on retaining divorce laws.
Great Train Robber Ronald Biggs was released from a Brazil prison pending a deportation order.
May 1984
Southampton FC finished second in the First Division table after beating Notts County away.
Disused rail station at Droxford was being prepared to be auctioned next month
50 veteran cars left Weymouth by ferry for Jersey, on their way to a rally.
Princess Anne visited children at the Riding for the Disabled Association establishment in Medstead 
Equipment from the bankrupt College of Air Training, Hamble was auctioned.
Whitecliffs Bay Holiday Park on the Isle of Wight played host to a convention of amateur cowboys.
The Royal Engineers were granted the Freedom of Weymouth and Portland Borough.
A new extension has been opened at the private 'Wessex Nuffield hospital' in Chandlers Ford
Miner's strike entered it's 10th week.
4000 teachers were on strike.
40 people were injured when train from Braintree crashed into buffers at Liverpool St station. 
The News of the World went tabloid after 140 years as a broadsheet.
FA Cup final Everton beat Watford 2 nil.
Queen & Prince Philip had tea with Edward in his college rooms.