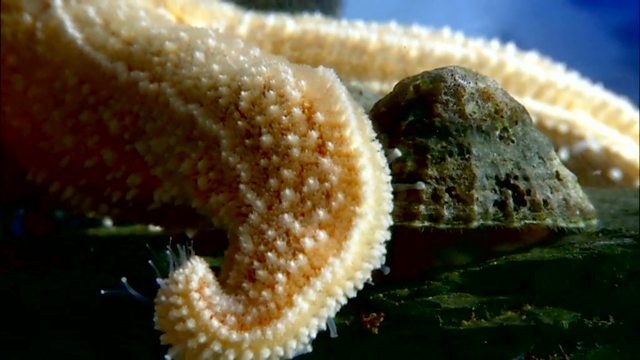 Fighting off predators
We are used to seeing limpets clinging to rocks at low tide where they appear quite benign. However when the tide comes in, the shell lifts to reveal a very big personality indeed.
When faced with a starfish, one of the rocky shore's most voracious predators, a large limpet, will stand and fight.