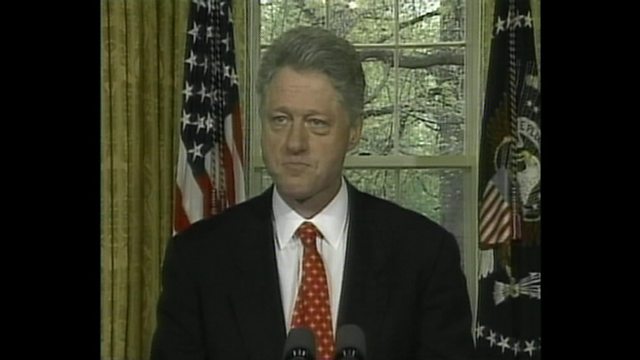 Reaction to Good Friday Agreement
Powerful political figures and the people of Belfast give their reaction to the political agreement reached in Northern Ireland today. John Major, who played a key part in starting the peace process when Prime Minister, paid tribute to the role played by his successor, Tony Blair. American President Bill Clinton, who was actively involved in the search for an agreement, said the deal was the best chance for peace in a generation. George Eakin gauged the mood of the people on the streets of Belfast, with most giving their approval to the agreement.
Featured in...
The Good Friday Agreement in 1998 signalled an end to the Troubles in Northern Ireland.