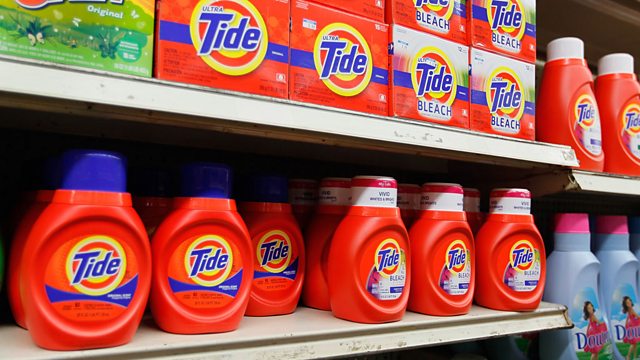 Detergents and the Dirty World of Street Drugs
Listen in pop-out player
Today on Business Daily we'll be discovering how the liquid detergent Tide became a unit of currency in the dirty world of street drug dealing. This innovative product, launched way back in 1946, has cleaned up in the multi billion dollar world of domestic detergent market - but is it a victim of its own success?
And it isn't just Tide that's being used as a medium of exchange - dollar bills are too. Yes, hard currency is back. Remember how we were told that the rise of debit and credit cards would mean that pretty soon none of us would be paying with bank notes? Well, it seems that was plain wrong. You can forget the cashless society, a Federal Reserve chief tells us why the demand for dollar bills has been rising for years.
Plus why some new products require leaps in technology which are inevitably going to take time.
Image: Tide washing liquid on supermarket shelves, Credit: Getty Images
Last on
Fri 26 Apr 2013
07:32

GMT