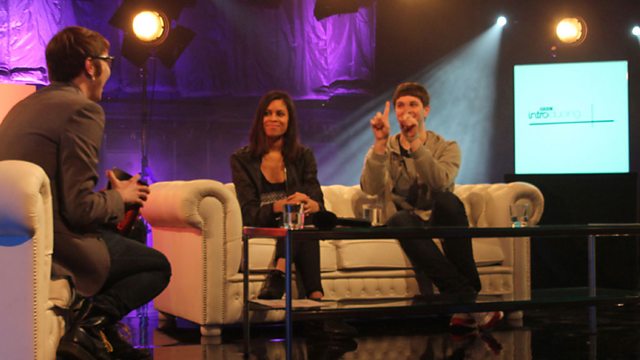 AlunaGeorge: Don't be scared of experimenting and collaborating
AlunaGeorge tell Radio 1's Phil Taggart how, as unsigned musicians, they benefited from working with new sounds, producers and artists. They were talking at the BBC Introducing Musicians' Masterclass 2013.
Featured in...
Recording

—

BBC Music Introducing

Recording music used to mean hiring producers and a huge studio; but not any more!